According to
PEOPLE.COM
: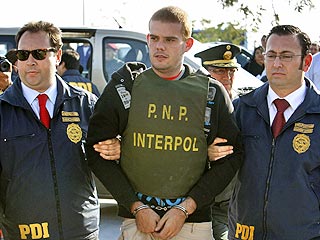 Joran van der Sloot has reportedly told Peruvian officials he
about the location of the body of Alabama honor student Natalee Holloway, who
five years ago in Aruba.

The reason? He's afraid for his life inside the Peruvian prison where he's locked-up after being
of business student Stephany Flores, 21.

"I don't want to be imprisoned in Peru," he told police, according to a local newspaper. "I am afraid I will be killed."

Van der Sloot, 22, is currently being held in isolation in the high-security Miguel Castro Castro prison in the San Juan de Lurigancho district of Lima while he awaits trial – and officials say he has requested security measures to guarantee his safety there, fearing other prisoners will take justice into their own hands.

"Convicts inside have committed serious crimes," criminal attorney Luis Lamas Puccio, who is not connected to the case, tells PEOPLE in Peru. "There is too much promiscuity, overcrowding and poor health conditions. I know Joran is isolated . . . This way he'll be safe not only from rape but also from being killed."
I may be a little insensitive to the needs of this criminal but I think murder is a SERIOUS CRIME! And since the convicts within the Miguel Castro prison have "committed serious crimes" I think Van der Sloot might fit in just fine within this prison.
I don't think he is any "safer" in an American prison ...
For some reason, the guy just sets off a nerve for me, I think he should be locked up and never let out.